Thursday, September 22nd, 2011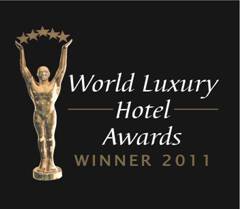 Congratulations to Morukuru Family Lodge for their fantastic achievement of Best Luxury Bush Lodge. The World Luxury Hotel Awards are accepted as the pinnacle of achievement for Luxury Hotels worldwide. This Award was established as a celebration of ultimate achievement in hoteliering. It is about congratulating hotels that have taken the extra step & such differentiated themselves from "good hotels" to "exceptional hotels".
The World Luxury Hotel Awards accounts for all categories in the Luxury Hotel industry. Award winners set the benchmark for luxury hotels in achieving recognition for their world class facilities and service excellence.
If you'd like to experience the Morukuru Family Lodge for yourself, take a look at their site and book yourself in as their guest. You won't be disappointed. www.morukuru.com