Five reasons to visit Barbados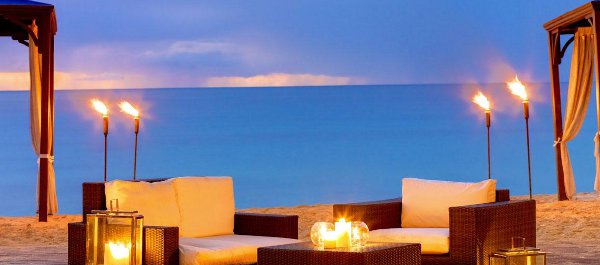 *
I know what you're thinking – how many reasons could you possibly need to visit the stunning Caribbean island of Barbados? But just in case you do need a little persuading here are five of the best reasons to go.
Nightlife
Barbados is the place to be if you're looking for fantastic nightlife. The South Coast offers a variety of clubs and bars where you can party into the early hours. Alternatively, if you're looking for a more subdued night, head to the West Coast where you'll find a fabulous choice of gourmet restaurants.
Cuisine
On the subject of restaurants, Barbados has some of the finest in the West Indies. Highlights include Cobblers Cove Restaurant, which is situated at the edge of the beach overlooking the Caribbean Sea, and The Sunbury Plantation House, which serves traditional Barbadian lunches.
Beaches
Barbados is well known for its beautiful beaches and it will not disappoint. With its white sandy beaches and clear turquoise Caribbean waters, Barbados' beaches are some of the most beautiful in the world.
Water Sports
The beaches may be beautiful but if you're the more active type, sunbathing all day may seem a little dull. But worry not, Barbados provides a fantastic array of water sports and activities. Try a snorkelling tour of the coral reefs, take a submarine ride or try your hand at surfing.
Sun
Of course, the best thing about Barbados is the weather. Leave the wind and rain behind and enjoy sunny days with an average temperature of 30C. With hot days and warm evenings, you can enjoy the perfect holiday without the threat of grey skies!
For a complete list of the various luxury hotels we feature, please check out this link:
http://www.drakeandcavendish.com/luxury-hotels/caribbean_and_bermuda/barbados
* Image supplied by 'The House' hotel in Barbados