Mount Cinnamon Hotel joins Elite Island Resorts
Elite Island Resorts, offering a portfolio of beachfront resorts in the Caribbean, and Mount Cinnamon, an intimate boutique resort in Grenada by international entrepreneur Peter de Savary, announced today a new partnership that will raise awareness for this exclusive and once-well-kept secret.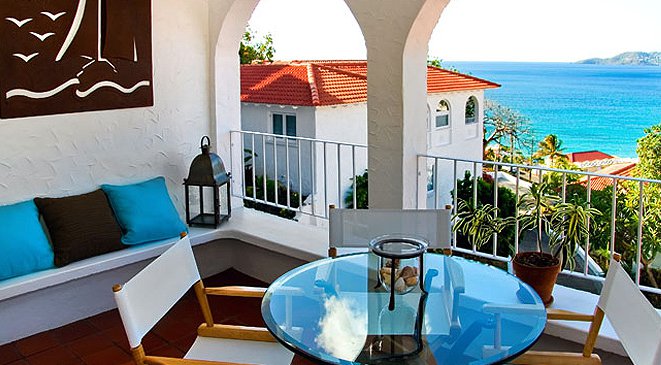 Mount Cinnamon was built by international entrepreneur Peter de Savary, founder of the worldwide St. James's Clubs in London, Paris, Los Angeles, New York and Antigua as well as The Abaco Club, Bahamas, Carnegie Abbey Newport, Rhode Island, Skibo Castle, Scotland and many more. Mount Cinnamon is set amidst tropical flowering gardens that overlook the crystal-clear waters of Grand Anse Beach recognized as one of the most beautiful beaches in the world.
"Mount Cinnamon is an ideal fit for our collection," said Elite Island Resorts President Steven Heydt. "We know the Caribbean and understand the unique offerings that only Mount Cinnamon's luxurious surroundings and service team can provide. We are eager to introduce the resort to a larger audience of selective and discerning travelers."
"Grenada's hidden gem is ready to take center stage," said de Savary. "We look forward to welcoming both new and return guests with the unparalleled guest service and fine attention to detail found only in the world's most sought-after resorts and hotels, all in the intimate and naturally beautiful setting of Grenada, the Caribbean's Spice Island."
One of Mount Cinnamon's most attractive features is its location, which offers close proximity to Grenada's attractions, shopping and nightlife while providing guests the lavish luxury of staying only steps from the Caribbean's most prized private beach. From their well-appointed villas or suites, set in lush, flowering gardens, guests can enjoy breathtaking views of stunning coastline while surrounded by stylish contemporary décor, posh accommodations and modern amenities. All villas and suites, which range from one to three bedrooms, offer flat screen televisions with state-of-the-art surround sound systems, fully equipped kitchens and expansive balconies and terraces, making for a comfortably convenient home-away-from-home setting.
Outside of the well-appointed accommodations, the luxuries continue, from pampering treatments at the relaxing Cinnamon Spa, which draws upon natural West Indian practices, to gourmet dishes at Savvy's, a contemporary restaurant featuring an eclectic mix of traditional West Indian and Caribbean cuisine featuring fresh local produce and seafood. All fruit and vegetables served are organically grown at Mount Edgecombe and Tufton Hall, two of de Savary's private plantation estates.
A stay at Mount Cinnamon allows travelers to do as much or as little as they like. Active guests can enjoy plantation tours, waterfalls, world-renowned diving, tennis, hiking and a wealth of on-the-water fun, including river tubing, sailing and kayaking. Those looking for a slower-paced vacation can linger at the hip but laidback private Beach Cabana, open daily for fresh fruit cocktails, frozen concoctions, BBQ and more.