September is a great month for viewing the Nortern Lights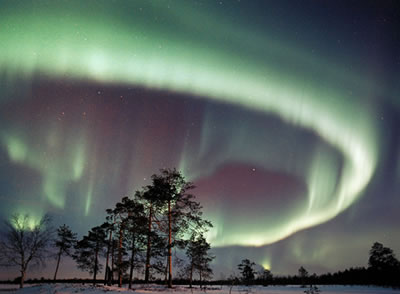 Once more, it is the time of year for optimal viewing of the natural phenomenon known as the Northern Lights. The Northern Lights, or Aurora Borealis, is a natural phenomenon that creates swirling streams of brilliant greens, blues, purples, reds and oranges in the night sky that can be seen from varying points throughout the Northern Hemisphere. In particular, areas in Alaska, northern Canada, Greenland, Iceland and Scandinavia can offer clear views of the natural phenomenon on a fairly regular basis throughout the last quarter of the year.
And from September 15 through the end of the year, curious travelers will be able to book Reykjavik's Northern Lights Experience vacation package for a first-hand experience of the Northern Lights from Reykjavik, Iceland. Reykjavik's Northern Lights Experience features three nights' lodging and the guided Northern Lights Mystery tour. Along the tour, you will take from the cityscape of Reykjavik into the surrounding wilderness as your knowledgeable guide helps you to track and experience the Northern Lights for a time that not only offers unprecedented views of our world, but also provides the thrill of the chase. Whether hoping to unlock the scientific reasoning behind the Northern Lights or simply wanting an awe-inspiring experience, this is truly an unforgettable vacation experience.
Vacations Made Easy is a primarily online based travel company that has been in operation since 2001. They offer activities, lodging and complete packages to hundreds of destinations on every continent, including Antarctica, as well as general information to help in planning itineraries and times for traveling.
For additional information, contact Vacations Made Easy by phone at 1-800-987-9852 or by e-mail at sales@vacationsmadeeasy.com.