Tourists show taste in gastro hotspots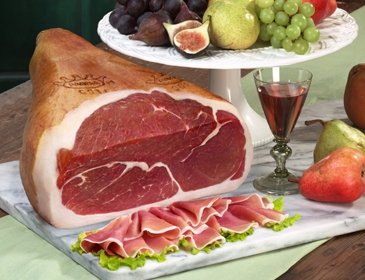 Half of UK tourists have travelled somewhere specifically to taste their favourite food or drink, new research has shown.
A phone poll by Expedia also found that 20 per cent of people have travelled to Parma in Italy just to taste the region's famous ham, the Times reports.
Other gastronomic hotspots include Hereford, celebrated for its cider, oyster capital Whitstable and Melton Mowbray – home of the famous pork pie.
Celebrity chef Oliver Rowe commented: "Who would have thought pork pies could be such a people-puller?
"It's important to take advantage of all the fantastic ingredients we have on our doorsteps, while at the same time not forgetting the delicacies that are available to sample when on holiday – local cuisine is definitely becoming as important as traditional tourist attractions."
Alison Couper at Expedia.co.uk added: "The research shows that Brits are breaking away from the stereotypical PG Tips and Marmite food staples while on holiday and becoming more dedicated to immersing themselves in the homegrown local cuisine."
The travel firm spoke to 20,000 people over the course of its research.